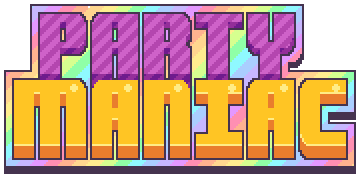 Party Maniac
A downloadable game for Windows
This game was made in two days for the 24th edition of the GM(48) game jam, with the coolest artist ever, Kwisarts!
The theme was one shot, so every gun breaks after shooting, but you can get more by throwing empty gun at enemies, or... you know, actually shooting at them.
The objective of the game is to make 50 guards party, didn't have much time to make it clear, but yeah it should be fun for the first 30 minutes of gameplay.
If I make a full game out of this I'll put it here, keep waiting for now.
Install instructions
Just click the download button and then double click the exe file.